Dennis L. Perkins, PC
New Location!!
Our office is now located at 528 West Grand River Avenue, in Howell, Michigan.
With over 30 years experience, we can help you understand your rights and options according to Michigan law, and work with you to resolve your legal matter in the most organized, timely, cost efficient and effective manner possible.
Should you hire an attorney?
The most commonly recommended instances to consult a lawyer are:
Real estate transactions, such as buying or selling a house;
Making a will or planning your estate;
Family matters, such as divorce or adoption; and
Starting or buying a business.
You should consult a lawyer when:
You are arrested or accused of a crime;
A lawsuit is brought against you;
You are unable to resolve issues with a government agency, such as tax, immigration, social security, workers compensation or veteran's or pension benefits;
Someone does not satisfactorily perform work or serves or fails to honor guarantees or warranties. These service providers could include professionals such as lawyers, accountants and doctors, as well as others; and
Someone refuses to pay you funds to which you believe you are entitled, or tries to collect funds you believe you don't owe.
Attorney Dennis L. Perkins has been successfully handling cases for Livingston County since 1978.
Be sure the attorney you hire is the lawyer you need.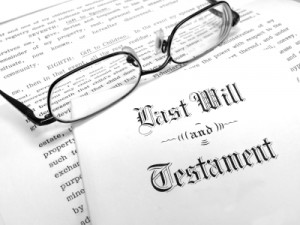 In Michigan, call Dennis L. Perkins for representation in:
General Civil Practice
Domestic and Family Law
Personal Injury
Divorce
Municipal
Probate and Wills
Property Law
Real Estate Law
Business Law
Collections
Contract Law
Bankruptcy
Litigation and Trial Practice
Located at 528 W. Grand River Avenue in Howell – 517.546-6623
Googlemaps link for directions.
Detroit College of Law, JD – Juris Doctor 1978;
Lansing Community College;
Michigan State University – BA – Bachelor of Arts 1974
Member:
State Bar of Michigan (Member, Public Corporation Section);
Michigan Association of Municipal Attorneys;
Michigan Township Attorneys
Press: link
____________________
Tags: Livingston County, Michigan, Howell Lawyer, Attorney, Wills, Family Law, General Civil Practice, Personal Injury, Divorce, Municipal, Probate, Property Law, Business Law, Collections, Contract Law, Bankruptcy, Litigation and Trial Practice